In a digital world full of social media accounts and endless information, engaging readers is one of the most important thing you can do with your content. But exactly how does one engage readers? Methods vary from how often to share to what hashtags to use, and everything in between. Here are six of the most commonly used ways to engage those readers and generate shares.
5 Ways to Engage Readers
1. Videos
Videos have exploded on social media since YouTube entered our lives. Now Facebook and Instagram offer live videos, further changing the digital format. Followers on Facebook watch 100 million hours and 82% of Twitter users watch videos. The most successful videos range from a how-to or behind-the-scenes, to events, or even recruitment. A video for Facebook is ideally 1 minute and 30 seconds, while a Twitter video maximum time is 2 minutes and 20 seconds. This means the content can be re-purposed and re-shared across multiple platforms, including YouTube.
2. Hashtags
Hashtags alone can double engagement on Twitter. In fact, it goes up 21% with 1-2 hashtags. On Pinterest, hashtags allow your content to be categorized so users can find it. Again, 1-2 max is optimal since they are being used a categorizing tool. Instagram is hashtag heaven and improves the odds a user can find your page. 10-15 hashtags have been shown to be the perfect amount on Instagram. For Instagram, Twitter, and Facebook, both original and unique, custom hashtags combined are the most effective.
3. Promoting guest bloggers or quoted people
Promoting other people's work and tagging them in your post can increase traffic by also capturing their audience. It also follows the 80/20 rule of self-promotion vs. other content. More importantly, it develops a trust with your followers that you will find interesting and relevant content for them. As I mentioned, the digital world is packed with information and if users can use you as a tool for content, rather than digging for it themselves, they are much more likely to become engaged. People love being entertained and informed as much as they love saving time. Asking readers for their feedback can not only engage them, but also gives an insight on what content they enjoy the most. Asking yes or no questions, such as "Do you drink coffee too?", can increase those responding.
4. Sharing/Timing
There is an art form to the timing of social media posts. Optimal times vary based on platform, so it is important to use Google Analytics to see not only WHAT content users are re-sharing the most, but also WHEN they are seeing it. It can change based on the target audience, but basic guidelines can be found here. These are the times the most traffic is generated on these platforms, but again, it can change depending on your specific target market, so Google Analytics will be able to nail down a better time frame for you.
5. Images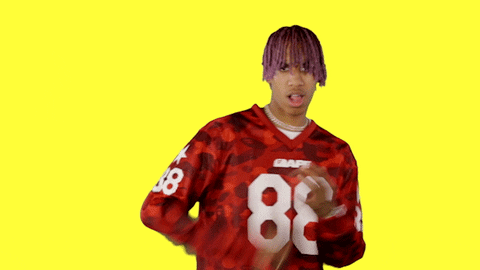 Images are one of the most influential ways to engage readers. They create 18%more click-through Tweets than those without. Animated GIFs have 167% more than Tweets with just images. Humor is the best way to go with images since half of all people share entertaining content. There are sites such as GIPHY or Popkey that can generate GIFs. Memes.com and reddit's home page are hosts to tons of custom or ready-made memes.
There are plenty more ways to engage readers, but these are the foundational methods. By perfecting these, other strategies will build upon them and improve the existing methods. Have any of these methods been useful for you? What others do you recommend?
References
Ellering, N. (2017, June 22). 30 Social Media Engagement Tactics That Will Boost Shares And Conversions. Retrieved from CoSchedule: https://coschedule.com/blog/social-media-engagement-tactics/
Category: Social Media Marketing 201