The COVID pandemic has been tough for small business owners. This is especially true for those that solely rely on face-to-face services due to quarantines, lockdowns, and social distancing. During the first few months of the pandemic, I watched my neighbor, Angelique struggle with keeping her business afloat due to the pandemic. She invested over a decade of her time building her hair salon full of frequently visiting clients. It hurt to watch her struggle in an empty salon. I asked her last April if she considered using social media to communicate with existing customers and maybe even attract new customers. Her response was that she did not see the value in using social media for an in-person business like a salon. She did fine when the COVID restrictions were lifted but struggled again when the second wave and lockdown hit.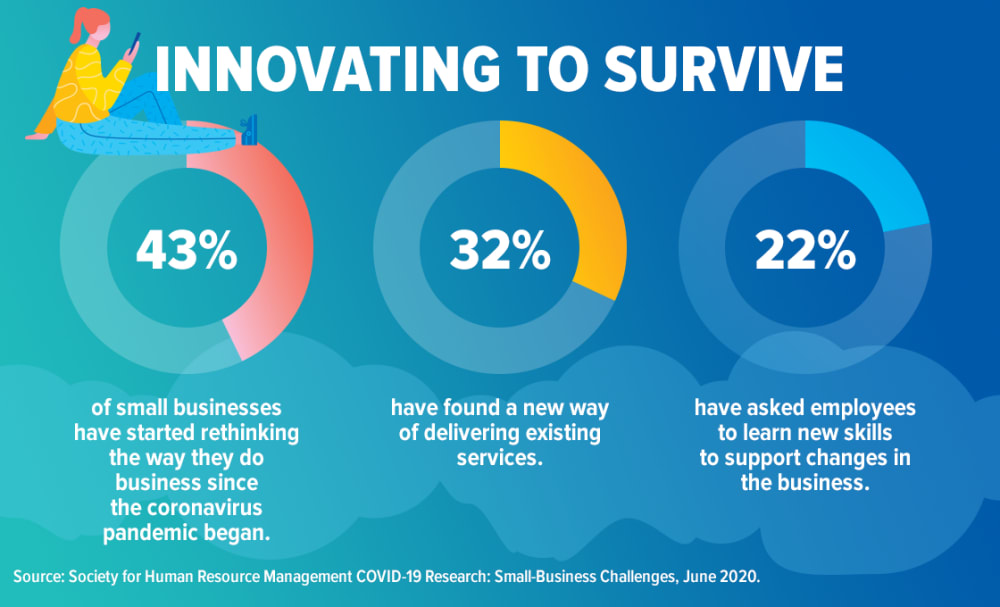 Angelique's story is all too familiar. The number of small business owners has declined over the last 11 months. The Society for Human Resource Management reports that active business owners in the U.S. fell by 3.3 million from February to April 2020. That was the largest decline on record, and it affected nearly all industries.
So how do we do use social media to survive during the pandemic? Below are three tips based on success stories from other small business owners:
Know Your Audience
You need to know who you want to reach and communicate your brand to. If your audience is everyone, you don't truly have an audience. It's just not possible because there are too many variables of interests within the "everyone" group. Christina Newberry from the Hootsuite Blog will tell you that "your task in defining your social media audience is to identify and understand your niche so you can dominate it." Start with learning your audience's basic demographics such as age, location, gender, and interests. The good thing about social media is that you can obtain this basic information for free through an Insight tool provided with your business social media page, like Facebook Insights.
Use Social Media to Stay Socially Connected
According to Smart Insights, more than half the world uses social media on average of 2 hours and 24 minutes per day multi-networking across an average of eight social networks and messaging apps. Using social media for your business should be a top priority to remain relevant and stay connected with your existing and potential customers. Just think of how much you can expand your current customer base by using social media to connect to audiences you normally wouldn't have reached due to physical location. Blendin Coffee Company is a small business located in Sugar Land, TX that discovered continued success using social media during the pandemic to expand the reach to new customers. They have capitalized on the opportunity to use this technology to reach audiences/customers in New York, California, and Florida.
Livestream and Other Video Services
Create videos or even livestream to offer services for your customers. The pandemic may have slowed or completely disrupted foot traffic into your physical business location, but that doesn't mean you can't offer services through video streaming platforms. The Moriarty family owns a small gem business called Moriarty's Gem Art and found success using YouTube to highlight gems in the store. They combined the livestreams with prerecorded footage of their travels to exotic locales and how they cut and polish gems. According to SHRM Online, the Moriartys have gained between $12,000 to $20,000 per livestream show. Another fun fact is those customers were from as far as Singapore, thus emphasizing the impact social media can have on reaching new customers.
Don't give up (Bonus Tip)
Please don't give up on your business or on yourself. I share the same advice that I gave Angelique. You have worked hard throughout the years to obtain and maintain your business. I know it is difficult to see the light at the end of the tunnel as we look forward to life after this pandemic subsides. For now, get creative with social media to continue pulling in revenue and adapting and adopting strategies to still stay connected with your customers. Your business has something to offer. Keep moving forward with social media to provide those goods and services to them. You've got this!
For those that can testify to the success of using social media for your business during the pandemic, what worked for you. I'd love to hear your testimonies and I know they can provide inspiration to your fellow small business owners.
Category: Advanced Tactics