As of 2019, 79% of the US population has social media profiles and with the constant increase in social media popularity and technological advancement, that can only be expected to rise each year. Of all the social media platforms, Facebook is by far the most popular with over 2.6 billion active users each month. Based on its popularity alone, it is a great idea for small businesses to take advantage of this social media platform and here we will discuss 5 other ways Facebook can benefit your small business.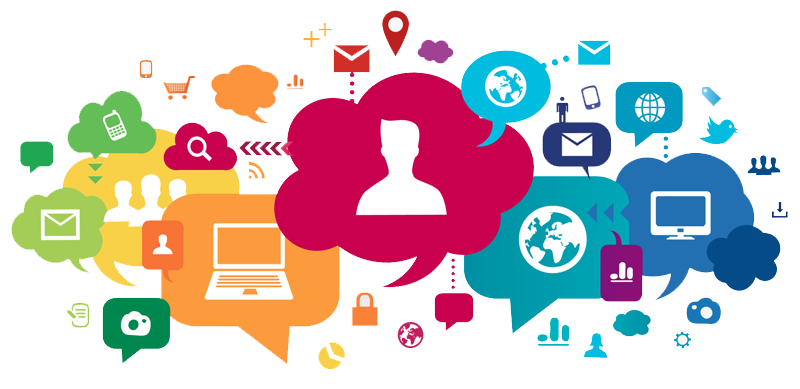 Low-Cost Marketing
Facebook is a free social media platform to use, so you can create your business' Facebook page for free and start connecting and advertising immediately. Facebook for Business includes many tools and features that help determine your demographics, monitor the activity of your competition, measure your relevance, and many other free or low-cost marketing elements. Facebook Insights allow you to export data that can be used to help you improve your content strategy and drive engagement on your page which will help you meet your business goals. You can also utilize the Audience Optimization feature to target your preferred audience by enabling the News Feed Targeting which will specifically target the audience you selected based on their interests. You can also use this aspect of Facebook to access free stock images for your ads, convert post likes to page likes, evaluate the best time to post your content and so much more.
Targeted Advertising
Small businesses do not always have the time or resources that a larger business might have to gain marketing experience and expertise. Facebook created Automated Ads for this exact reason. Automated Ads takes the uncertainty out of creating ads that can run on Facebook and Instagram effectively. One helpful feature that is included in Automated Ads is providing audience options or recommendations based on the information you have listed on your Facebook business page. Another beneficial feature is that you can create up to six variations of your advertisement automatically. Automatic Ads will also suggest call-to-action buttons, text, and other creative details based on the information listed on your page. Then, once the advertisement is live, Facebook will automatically show the best-performing version.
Increase SEO
SEO, or Search Engine Optimization, is the process of increasing the quantity and quality of traffic to your website through organic search engine results. Using Facebook for your business can give your SEO a boost. This is especially true is you fill out your Facebook business page with the proper elements. For example, choosing a good Facebook name and username which will translate to your business' Facebook URL. Those may seem obvious, but they are easy to overlook early on in your page creation and if done correctly, they can bring a lot of customers to your page. You can also use your Facebook page to boost your SEO locally. To do so, it is important to include your business' address, business hours, and contact information on your page as so many consumers use their smartphones to gain information on local businesses. It is also important to use relevant keywords on your page, post direct links to your website, and create engagement that will outshine any negative reviews that may show up in a search engine search.
Steer Traffic to your Website
Of the over 2.6 billion active users on Facebook, more than 80% of people report discovering new retail products that they were interested in purchasing on Facebook. In order to boost those purchases and steer traffic to your website from your Facebook page, it is important that you optimize your page for website clicks and content shares. You can do this by making the link to your website easy to find, so post it everywhere that makes sense. Places such as your page bio, photo and video descriptions, product posts, business updates, etc. Another way to do this is to enable a call-to-action button on your page which appears at the top of your Facebook page next to the Like button that takes visitors to the web page of your choice (i.e. a contact page, email newsletter signup page, featured products page, etc.) when users click on it.
Connect with Customers
Your Facebook business page is a great place to gather your current customers and future customers or even just those with an interest in your type of product/service all in one place. Your page is the perfect opportunity to build a community and strengthen a relationship with your customers. This can be done through posting content that is relevant to your business and your customers' interests including photos, videos, and links. You can also post content that entices users to engage with your posts through comments, likes, and shares. You can boost these types of engagements by offering incentives for this sort of engagement such as running contests and giveaways that users can easily enter by liking, commenting, sharing, etc.
Category: Social Media Marketing 201