In the past 8 out of 10 small businesses failed within the first 18 months of their grand opening. The closings were for several reasons such as the funds were low, the organization did not listen to their consumers nor did  they separate themselves from everyone in the industry. Now, social media is changing the way people do business and learning to use social media effectively for small businesses owners has to be a top priority. This will help both increase customer engagement and brand loyalty going forward. Also, the use of social media is more cost effective than the traditional marketing. In today's society most organizations are concerned with their posts going viral because they think popularity is important. While this may work for brands that are locally known, it does not necessarily help the company gain more business or revenue.
Therefore, it is essential to learn who the target market is to understand who they are,  what they want and need to better assist them. So in the beginning, it is significant to identify what social networking sites the target market prefers to create the brand among these social media websites such as Facebook,  Twitter, Instagram, LinkedIn, YouTube or Pinterest while ensuring the content is beneficial to the readers. While, not just attempting to sell products and services as this maybe a turn off to some people because the vast majority of consumers want to feel valued and appreciated. Check out this link to learn more
After, the preferred social networking websites are established it is important to post about relevant news, upcoming events, specials and incentives for doing business with the organization. For example, when a new method of installing hair extensions are implemented hairstylists generally upload videos and photos of the hair. Then, they explain the benefit of why this method over the past methods are worth trying or the investment. The new technique of installing hair usually  lasts longer for clients who take proper care of the hair extensions which improves the customer experience and the company becomes more profitable. So, the effectiveness of social media for small businesses is a must in today's ever-changing technology world.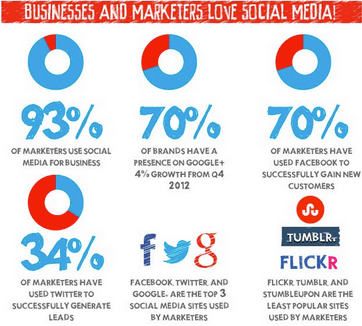 Is social media really essential in small businesses?
Social media is essential in any industry more than ever because people can now share their experiences with thousands of people within minutes by using Twitter, Facebook, Instagram, Pinterest, LinkedIn, YouTube and other social media websites.  While the feedback can have either a positive or negative effect on the businesses. Also, social media is very cost-efficient for small businesses because time is usually money and social media is changing the marketing strategy.  In fact, those businesses that used social media effectively to engage with consumers, address negative feedback and negative experiences rapidly and professionally saw an increase in brand loyalty and revenue.
How has social media contributed to small businesses?
Social media has allowed organizations to narrow down their target market by seeking those with the interest related to the company offers by creating a brand persona online and by connecting with customers as well. Consumers are more than willing to purchase products and services from people they like. Therefore, small businesses have to provide excellent customer service on the social networking websites by responding to questions and concerns properly. Social media sales are becoming the norm. In fact, by the year 2017 social media sales are expected to be around $11 billion. Still unsure on why social media is necessary for small businesses? Click here for more information
Fun Social Media Facts 
The average person accesses social media for nearly 37 minutes per day
Facebook, Twitter, and Instagram are used for 127 billion minutes monthly in the USA
Social media is the most cost efficient way to communicate with customers and build a brand

Please feel free to comment and share the blog.
Category: Blogging, Integrating with Traditional Marketing, SEO