What about those blogging benefits Bob?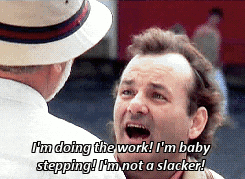 Before we dig into the benefits of blogging, let's touch upon the "What about Bob?" reference. Some of us may remember the 1991 American comedy film that starred Bill Murray and Richard Dreyfuss, What about Bob?. The film highlighted an irritating patient, Bob, that followed his egotistical psychotherapist around on his vacation. When the unstable Bob befriends the other members of the Dr.'s family, it pushes the doctor over the edge. Let's be honest. It's not my intent to be irritating or to push you over the edge like Bob did. My goal today was to initially get your attention and then to highlight the benefits of blogging or B.O.B. for short. Are you ready?
The Origins of Blogging
Believe it or not, blogging officially began in 1994 when a college student first created his personal homepage. However, it wasn't until 1999 that the term blog was officially born. Furthermore, it wasn't until 2004 that the term blog was officially recognized as the word of the year by the Merriam Webster dictionary. There are currently more than 600 million blogs on the internet. Now hopefully, that statistic has caught your attention with the potential opportunities of blogging. If you are wondering how starting your own blog can make a difference and benefit you both personally and professionally, then you are ready to create your blogging portrait journey.
10 Benefits of Blogging
Here is a quick list of the 10 biggest benefits of blogging
Blogs provide you with a creative outlet.

You can share your thoughts and opinions with your audience, use them as an expose of your work or simply to create an online presence.

Blogs enable you to deal with social distress better.

According to a 2015 study from the Journal of Psychological Research on Cyberspace, blogging can actually be a powerful tool to help you cope with stressful situations. In today's current environment, we all could use an outlet to reduce our stress levels.

Blogs help you grow your network.

They help you showcase your personality and reach a wider audience by sharing useful tips.

Blogs help you to advertise your talents.

They provide you with a means to promote what you do best. In other words, this allows you to attract a larger audience and build a following.

Blogs allow you to share your expert knowledge.

The ability to educate your audience by simplifying complicated ideas will be of tremendous value to you and your followers.
5 down. 5 to go.
You're halfway there. Therefore, your glass should be half full at this point.
Blogs allow you to establish your authority.

They help to create your brand or your personal brand by sharing your knowledge and building your credibility with your audience.

Blogs allow you to become an influencer.

Bloggers use their platforms to advance themselves in the community eventually lending themselves to become social influencers.

Blogs allow you to learn new skills.

Blogging allows you to stay up to date with the latest technology and to constantly learn new skills. You will learn new marketing skills, writing techniques, image creation and social media tools that will benefit you in all aspects of your life.

Blogs can provide you an opportunity to earn extra income.

It all starts by determining your purpose, finding your niche market and then creating a strong following. For instance, brands are more likely to approach you with potential partnerships by placing ads, creating sponsored posts or through affiliate marketing.

Blogs provide you with the opportunity to gain new experiences.

Brands sometimes treat bloggers to all-inclusive press trips in order to learn more about their brands and services. In other words, these are potential once in a lifetime experiences that will improve your blogging credentials.
Practice Makes Perfect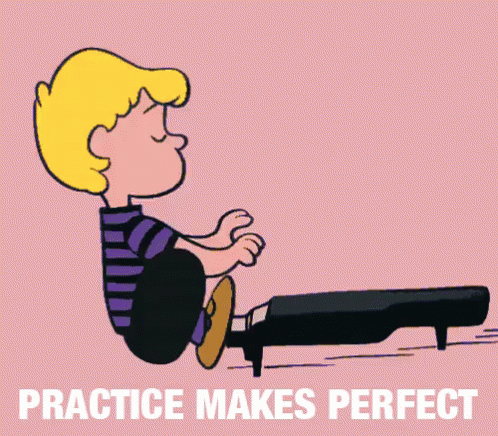 As with anything, practice makes perfect. The more blogs you write, the better you are eventually going to become. Take it from Neil Patel, "blogging is ridiculously hard, but you should do it anyway." Neil points out that blogging successfully requires a lot of hard work. However, that doesn't mean that blogging has to be difficult. Keep in mind that a well thought out content strategy is crucial to your success and potentially even more important than your actual content. For a little more inspiration I have included a quote from the talented Bob Ross.
"Talent is a pursued interest. Anything that you are willing to practice, you can do."

-Bob Ross
Are You Up for the Challenge?
So, are you up for beginning your blogging journey or increasing the quality and quantity of your blog posts? Stay tuned for additional insight into the benefits of blogging. Keep in mind that your main goal is to solve an issue that your target audience has in a clear and concise manner. Refrain from being irritating or too pushy like Bob was in the movie. So what's stopping you from taking the leap and fully embracing blogging as part of your content strategy? It all starts with taking the initial baby steps like Bob. Please provide comments below as to why you haven't fully embraced blogging as part of your social media experience. I look forward to your posts.
Category: Blogging, Personal Branding, Social Media Marketing 101